Oceanbulk Container MANAGEMENT S.A.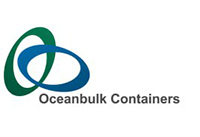 Oceanbulk Containers is a leading owner, technical manager and operator of large containerships dedicated to servicing the container industry and creating a new era of efficiency and safety in large container vessels over 10,000 TEU. Founded in 1989 and headquartered in Greece, Oceanbulk Containers is a joint venture between Oceanbulk Maritime S.A. and Oaktree Capital Management L.P.
Address: Aethrion Centre, 40, Agiou Konstantinou Street, Marousi, 151 24 Athens, Greece.
Partnership start date
2015-05-26