Pacific International Lines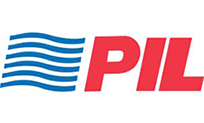 Pacific International Lines (PIL) is a shipping company incorporated in Singapore on 16 March 1967. It was founded by Singaporean entrepreneur Chang Yun Chung, who was the world's oldest billionaire until he died at 102 in September 2020. 
When the company was founded in March 1967, the company originally operated just two ships, but constantly expanded to finally celebrate its first 50 years of history in 2017, and ranking within the first 10 largest container shipping lines. PIL has a fleet of around 95 vessels (container, dry bulk, multi-purpose vessels) with a capacity of more than 400,000 TEUs. PIL has also taken delivery of 12 vessels of 11,800 TEU. The company employs over 18,000 staff globally, regularly serving about 500 ports in nearly 100 countries worldwide.
Partnership start date
2013-03-19